Your GP practice may offer you a video consultation via Patchs.
This section describes how that will work.
You will receive an email or text message informing you that you have been invited for a video consultation with your GP.
| | |
| --- | --- |
| Email | Text message |
| | |
When you are ready for your appointment, follow the link in the email or text message. This will load the Patchs Video Consultation page in your web browser
Alternatively, use the My Video Consultations link in the Patchs navigation bar. From here you can click Enter Waiting Room when you are ready for your appointment.

You will be held in a waiting room until the clinician is available.
On the right hand side you will see a video of yourself, and at the bottom of the screen are the buttons to turn your microphone and video camera on/off.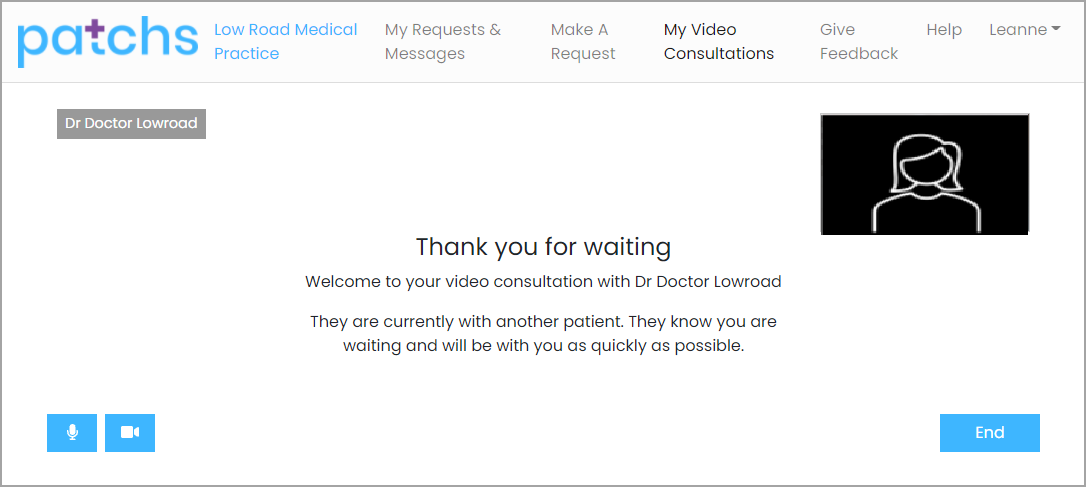 When the clinician is ready, a video of them will appear in the centre of the screen.
When your consultation is over you can end the session by selecting the End Button.