The Patchs 1.83 release includes the following feature updates and bug fixes:
Friends and Family Test
PS-3299 Update to Friends and Family Test (FFT) wording
PS-2764 Downloadable Friends and Family test (FFT) report
The wording of the Friends and Family test questions now reflect those of national standards.

The reporting dashboard has been updated and you can now view and download your Friends and Family data.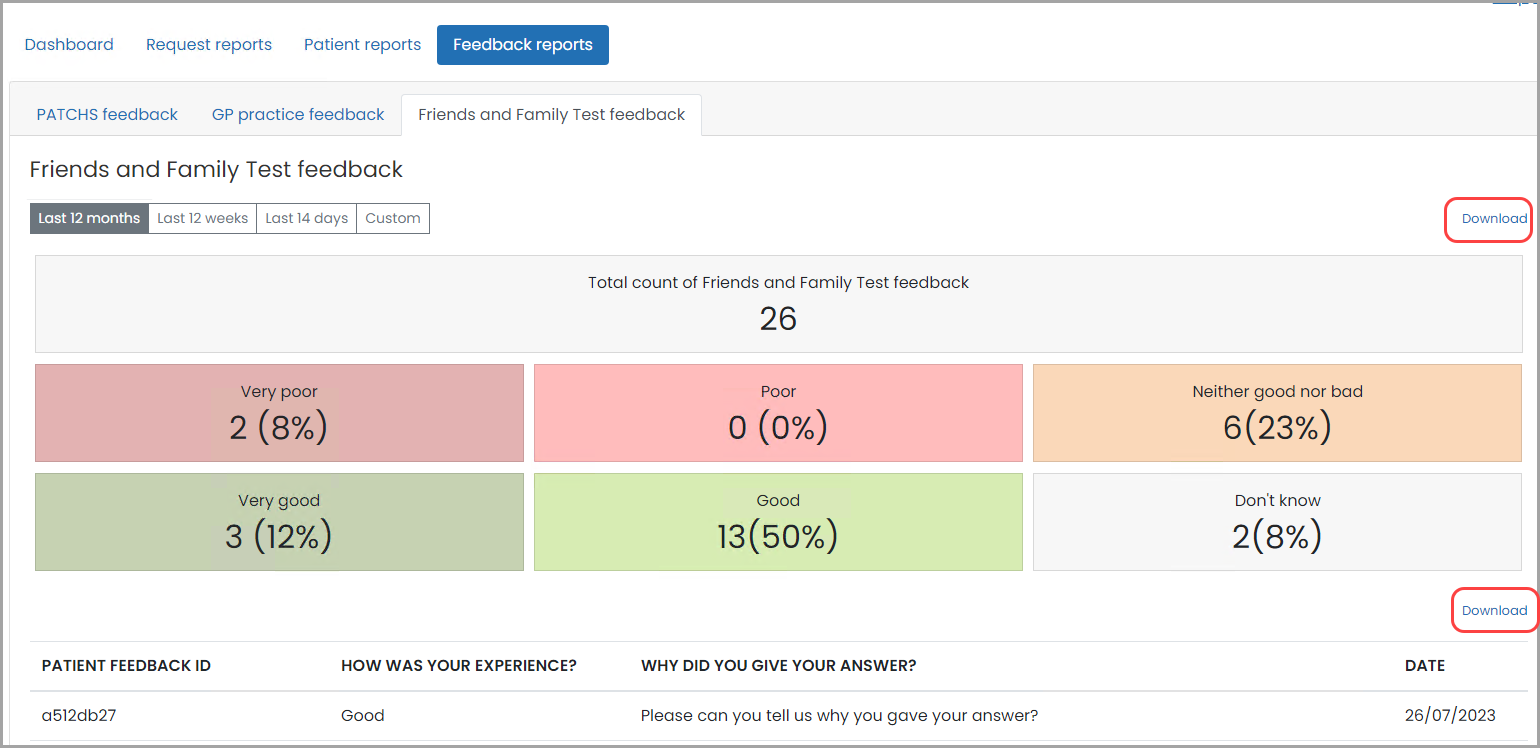 Scheduled Individual Messaging
When scheduled individual messages are enabled for your practice, you will be able to choose when a patient message will be sent, choosing either
Now
At 8am the next working day
At a specified date and time

If you choose to schedule a message to send at a future date/time you can choose to to save a placeholder message to the clinical system - so that you can see when a message has been scheduled for a future date/time.
When a message has been scheduled to send, you will see the message in the Scheduled Messages tab.
This article describes this feature in more detail.
EMIS Saving Requests
PS-3262 Saving requests to EMIS where the patient has not responded.
When patients did not respond to practice communications, the messages needed to be manually saved individually to EMIS rather than the practice setting it to save after a period of no response. This has been fixed.