Question sets can be sent to patients when you want the patient to answer a standard set of questions.
Like individual questions, they act in the same way as 'Reply required' manually typed messages.
They are different to questionnaires in that all the questions appear in the chatbot (not a separate form) and cannot have scores assigned.
They are particularly helpful when you want to ask the patient a few clarifying questions and when you want the patient to answer each question individually.
When you send a question set to a patient, the patient is forced to answer each question one by one in the chatbot.
Creating a question set template can save you time, as you won't need to type the questions every time.

To create a question set template for your practice, go to the Create a message template page. There you should:
complete all of the required fields
add each question in turn and
(if required) add a tag (to help when searching for messages)
Then submit the message template.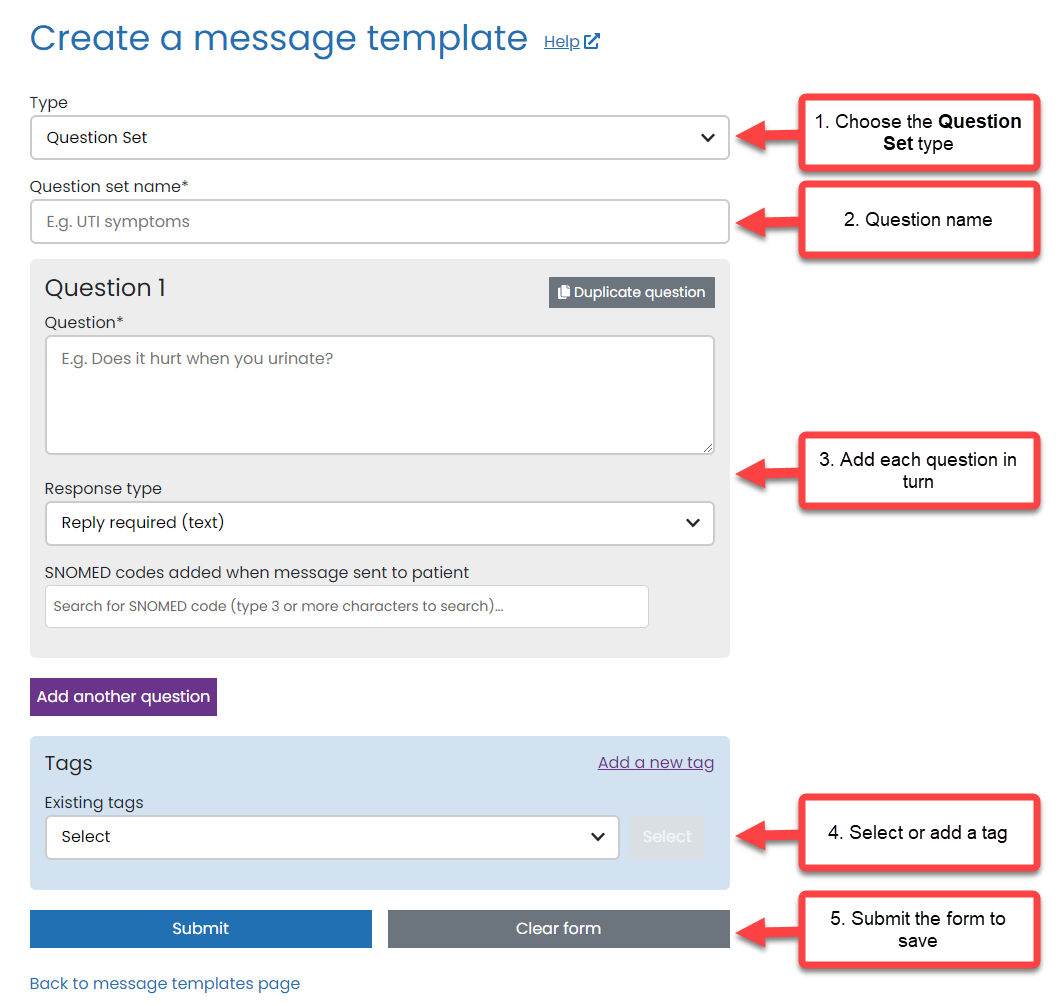 Select template type
Choose Question Set:

Enter the template name
This is the name of the template that staff will see at your practice.

Add each question in turn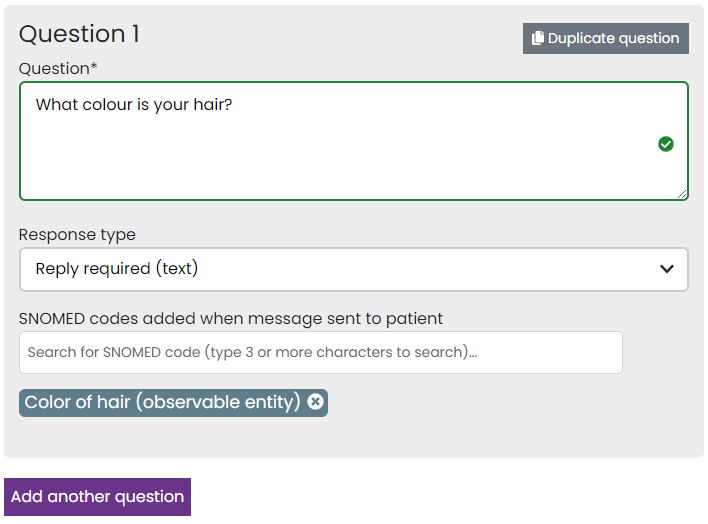 Each question requires:
the question text that will be seen by the patient
the response type

Reply required (text) - for questions you want the patient to answer using free text
Reply required (buttons) - for questions you want the patient to choose their answer from a list of radio button options
Reply required (buttons)
For any Reply required (button) question you will need to add each possible response in turn, by:
Entering the answer as button text
Clicking Add button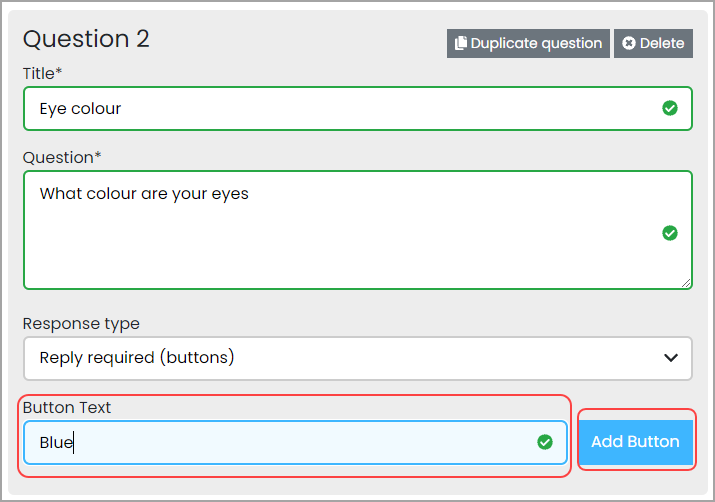 As each button response is added, they will show below the Button Text box:

When you have added all button responses for the current question you can Add anther question and repeat the process until you have added all the questions to your question set.

Duplicating a question
If your question set includes a number of similar questions (e.g. they all have the same set of button responses), you can use the Duplicate Question button to help reduce the amount of typing.
This question will be duplicated at the end of the question set, and you can then update as required.
Select or Add Tags
When you have entered all of the questions in your question set, you can also assign one or more tags to your template. These tags help staff when they are searching for messages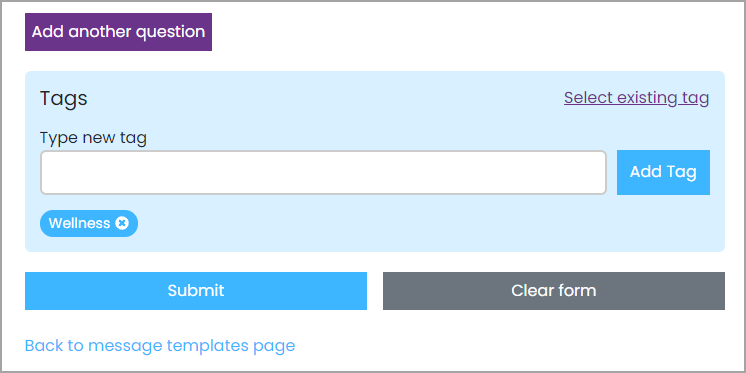 Submitting the template
When you have entered all the questions in your question set and assigned tags to them as required, you should click the Submit button to save the completed template.
Any question set templates you create will be visible to all staff at your practice but not at any other practices.
Existing message templates
When you search for and select a question set template, you will be able to view, edit, and delete the question set template.

Editing your own question set template
To edit your question set template you can click the "View/Edit Question" button. From here you can update the details and click the "Save changes" button to save the changes you have made.