Advice templates can be sent to patients when you want to send frequently requested information or advice, without the need to type it in every time.
They act in the same way as 'Reply not required' manually typed messages, so patients cannot reply to advice templates - they are for information only.
To create an advice message template for use at your practice, go to the Create a message template page.
You should complete all the required fields and add one or more tags, as required. Tags help when a staff user is searching for a messages on a particular topic.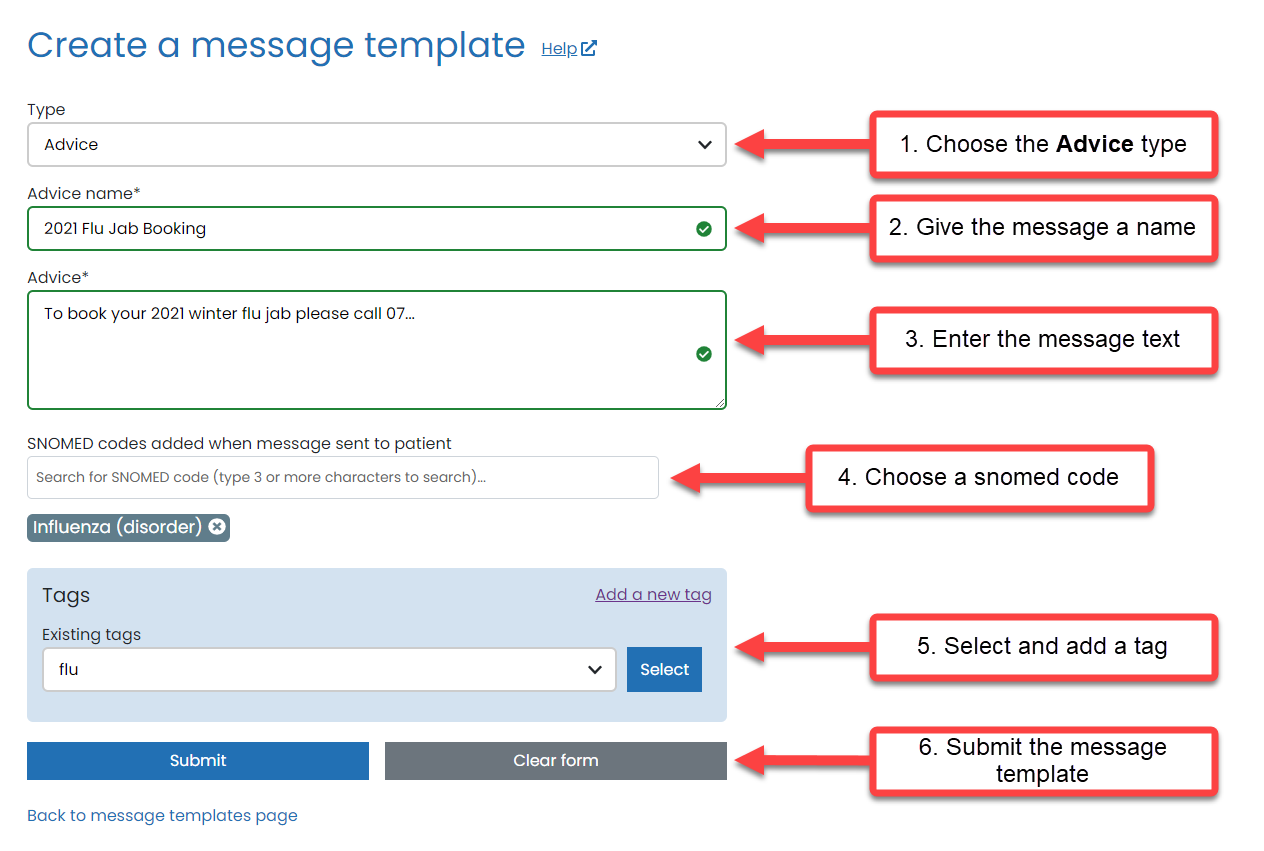 Any advice templates you create will be visible to all staff at your practice but not at any other practices.
Existing message templates
When you search for and select an advice template, you will be able to view, edit, and delete the advice template.

Editing your own advice template
To edit your advice template you can click the "View/Edit Advice" button. From here you can update the details and click the "Save changes" button to save any changes you have made.