To encourage patients to read and respond to your messages, Patchs can send them reminder emails. We currently don't have a setting to send reminders by SMS, but it's something we're considering for the future.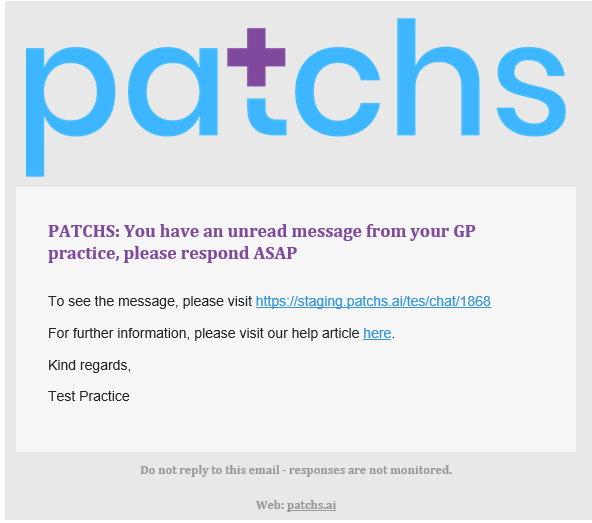 Enabling unread message reminders
Watch this video on how to enable patient reminders:
To enable patient reminders go to the Edit practice page and choose the Feature settings tab:
Tick the Unread message reminders box
Choose how many Days before a reminder is sent to the patient.
Choose the Maximum number of reminders to send. If you choose a number higher than 1, the gap between reminders will the number of days chosen in step 2.
Select Update unread message reminder settings.