To encourage patients to respond to your messages, PATCHS can send one or more reminder emails, asking the patient to respond as soon as possible.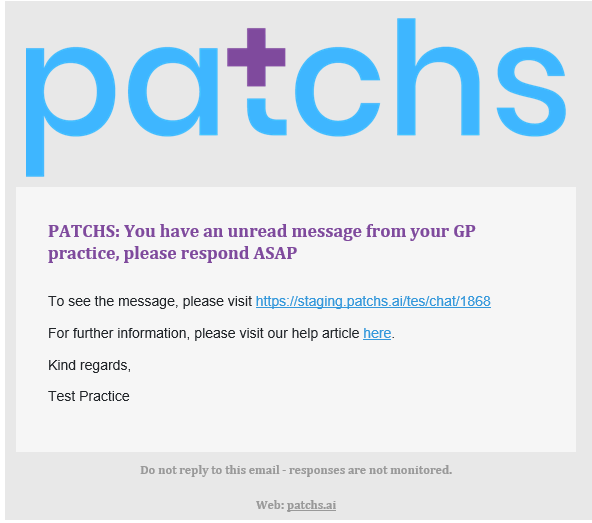 If you want PATCHS to send patient reminders, you should enable the feature from Edit practice (feature settings) page.
Setting up automatic reminders
Step by step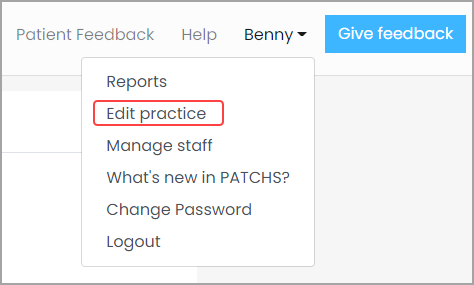 To set the unread message reminder settings you should:
On the 'Edit practice' page, go to the 'Feature settings' tab, and enable Unread message reminder settings
Choose how many days before the first reminder email should be sent. This is also the time between reminders being sent when you choose to send more than 1 reminder in step 3 below.
Choose the maximum number of reminders a patient will be sent.
Update unread message reminder settings.