Patient Facing Services (PFS) settings
Overview
Patient Facing Services allow patients to use the internet to access GP services like online appointment booking, prescription ordering and viewing their medical record. This saves GPs time by reducing admin associated with routine tasks e.g. repeat prescriptions. It also benefits patients as they spend less time contacting the practice to book an appointment/order a prescription refill.
Patient Facing Services (PFS) settings
As a Patchs Admin user you can choose which PFS integrations you wish to enable at your practice. These settings can be enabled and disabled from your practice's feature settings page.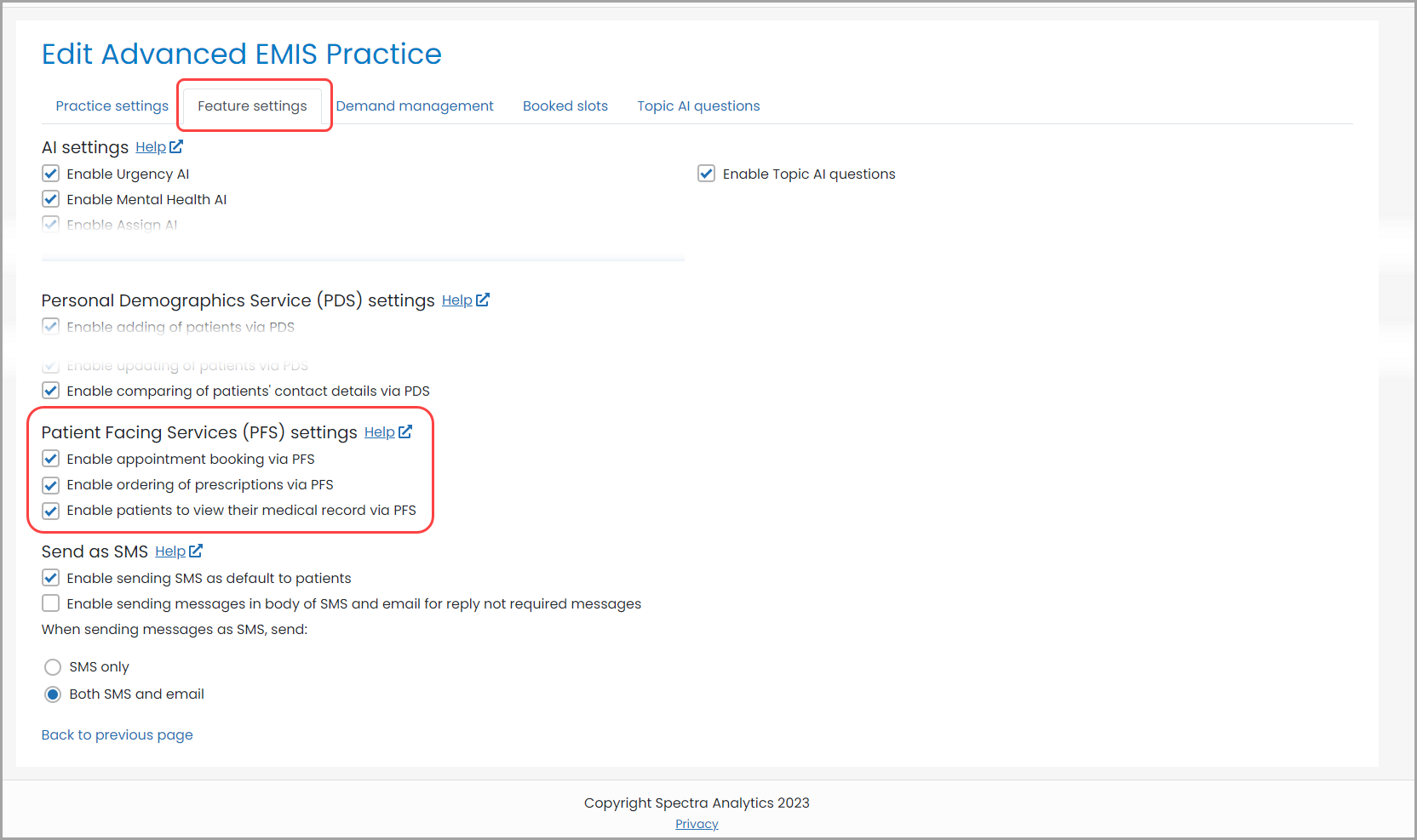 Patient PFS Usage
To use PFS patients will need an Online Services Linkage key. This will need to be provided from your practice upon request presented with valid photo ID.
Appointment booking via PFS
Patients can book an appointment with their practice via PFS. Any appointment slots marked in your clinical system as available for online booking will be available for patients to book through Patchs.
Ordering prescriptions via PFS
Patients can request a prescription from their GP practice via PFS. Only repeat medications or medications directly prescribed to the patient are made available for ordering. Requests made via PFS on Patchs are sent directly into your clinical system.
Patients medical record view via PFS
Patients can view their medical record via PFS. This includes vaccination history, recent consultations and test results.
Patient view can be customised in your clinical system by choosing which items of their record to share.