This page explains how to access Patchs via the NHS App.
Please note that not all GP practices have enabled Patchs access via the NHS App.
If you know your GP practice is using Patchs but you cannot see Patchs when completing the steps below, please contact your practice to check whether or not they have enabled NHS App access.
Download the NHS App and log in
To do this you will need to download the NHS App and sign in with your NHS Login (you will need to sign up to NHS Login if you haven't already).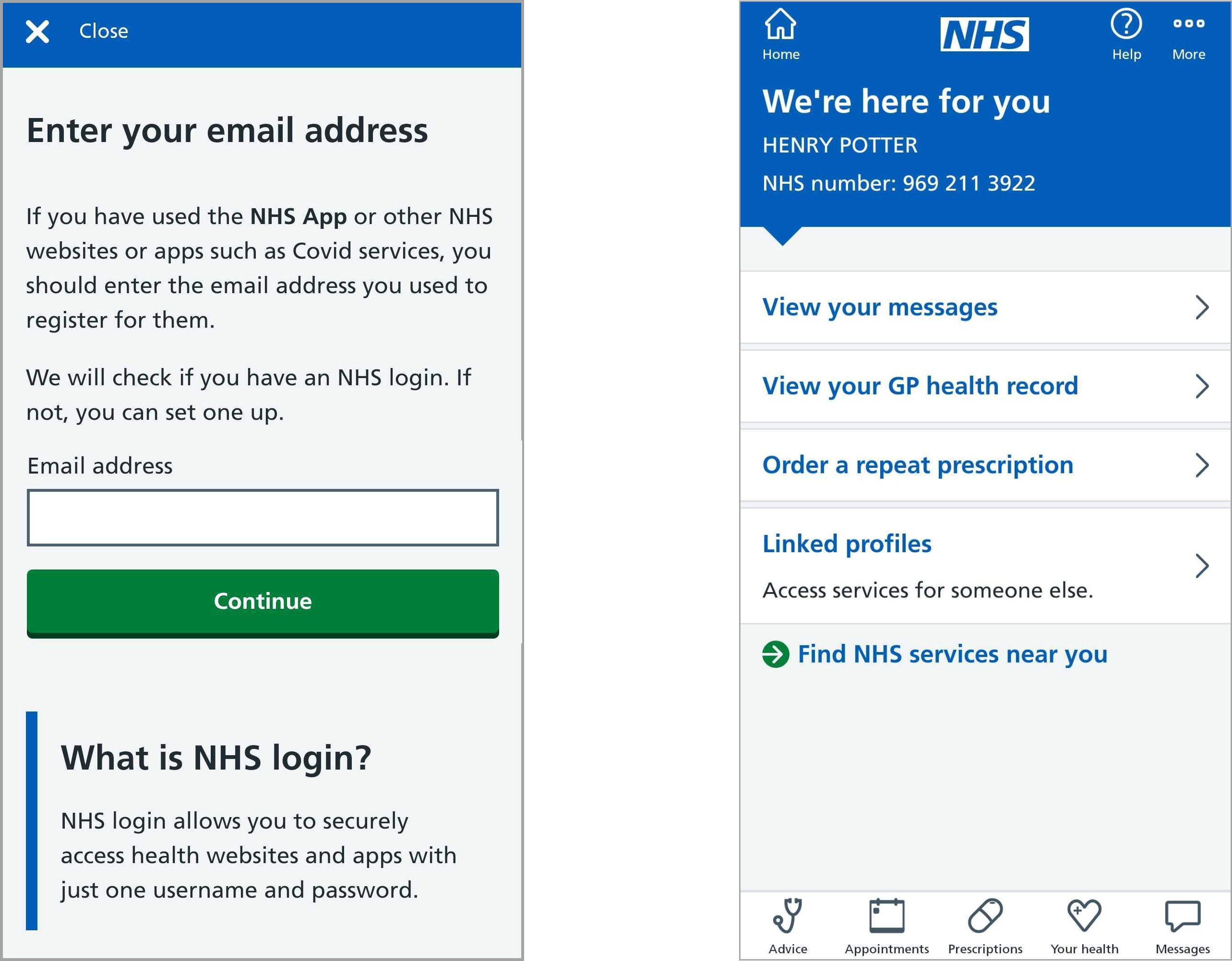 Choose the Advice option from the lower left of the screen.
Now select Ask your GP for medical advice.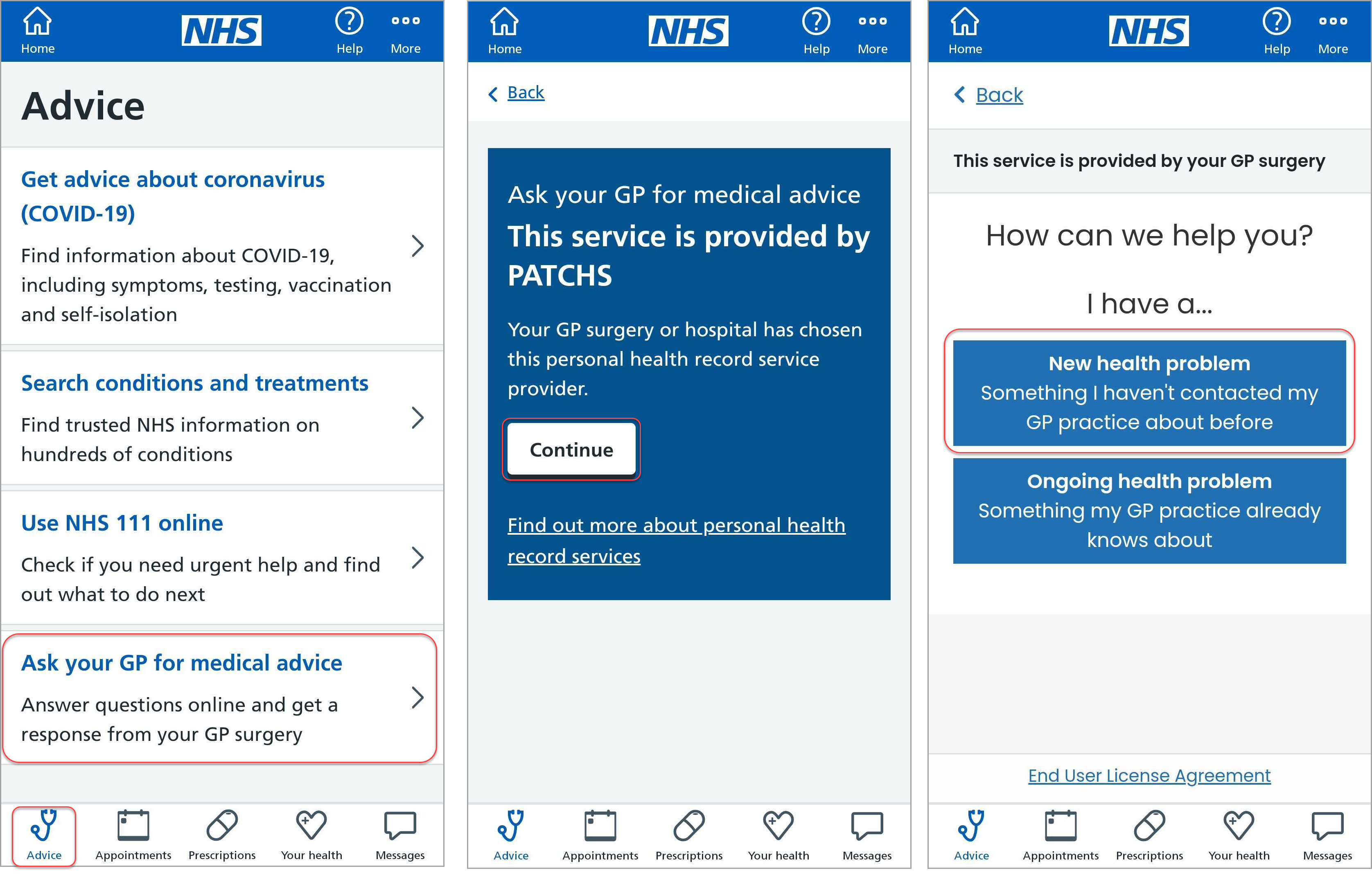 Finally, click Continue to access

Patchs,

where you can submit a health request to your practice.