In order to help you better understand how Patchs is being used at your practice, all Patchs staff users can see by whom requests have been submitted.
Accessing "Submitted by" reports
First, navigate to the Reports page from your Patchs dashboard. It can be found via your drop-down menu in the top right-hand corner of the page.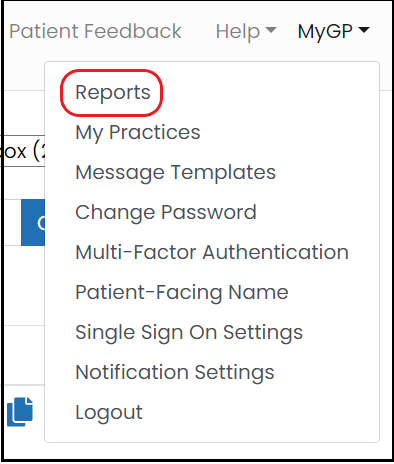 On the Reports page, navigate to the Request reports tab.

Here, you will see a number of filters, including:
Requests by type
Requests by hour
Requests by day
Requests by age
Requests by user
Submitted by
Weekly counts
Monthly counts
Click on the Submitted by tab.

This will reveal a breakdown of the data in the form of a pie chart. The pie chart summarises the proportion of requests made by:
staff
patients via Patchs web
patients via the Telephone Assistant
carers via Patchs web
carers via the Telephone Assistant.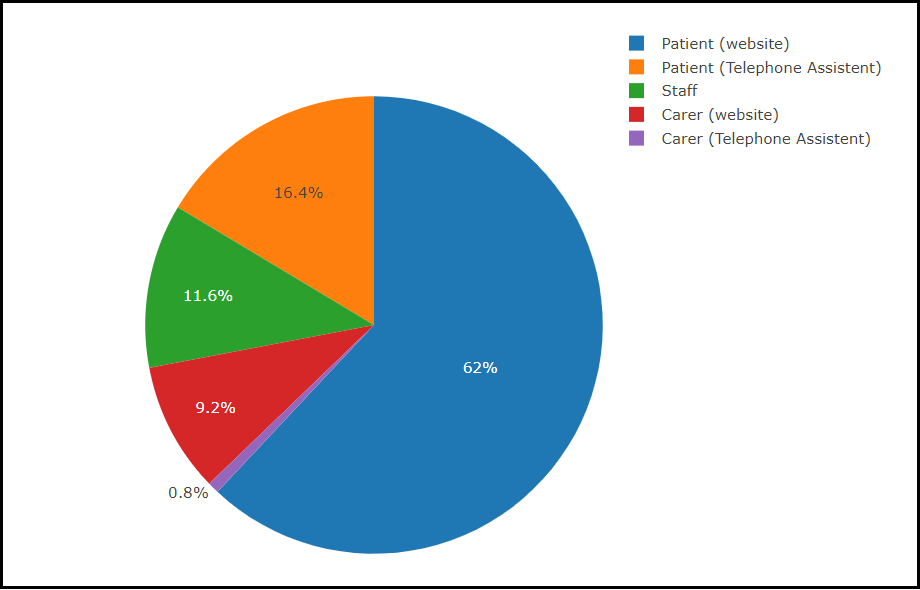 You are able to select the date range using the buttons at the top:

For further information about the other types of Reports available to you, please refer to this article.
Please note, all reports are downloadable. Simply click on the Download button on the far right of the page.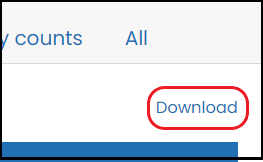 Using filters
You also have the option to use filters to further refine the Report information. To do this, navigate away from the Submitted by tab to the All tab, which is on the far right of the page.

Full information about how to use the filter above can be found in the "All Reports" section of this page.