What is Bulk Messaging?
Bulk messaging allows you to save time by sending messages to a cohort (group) of patients at the same time using either email or SMS (where available).
Is there a limit to how many patients I can send a bulk message to?
You can send a message to 10,000 patients maximum. This is to ensure the PATCHS system doesn't get overloaded and slow down too much when sending.
How do I access Bulk Messaging?
When bulk messaging is enabled at your practice, you can access from the Bulk Messages link from your main menu.

The Bulk Messages landing page shows a list of all previously sent bulk messages, with the most recent ones at the top of the list.

How do I send a bulk message?
To create a new bulk message, click the Create new Bulk Message button.

Step 1 Add a patient list
You should enter a name for the list of patients you want to message

Choose a CSV file containing the list of patients you wish to send a message to.
And then upload the CSV file
The following links show how to your CSV file in your clinical system:
The CSV file from EMIS will have the following column headings:
"Given Name" "Family Name", "Date of Birth", "NHS Number", "Mobile Telephone", "E-mail Address"

Step 2 Compose and send your message
Once you have uploaded your list of patients, enter your message text and choose how you want the messages to be sent, either by Email or SMS (where available).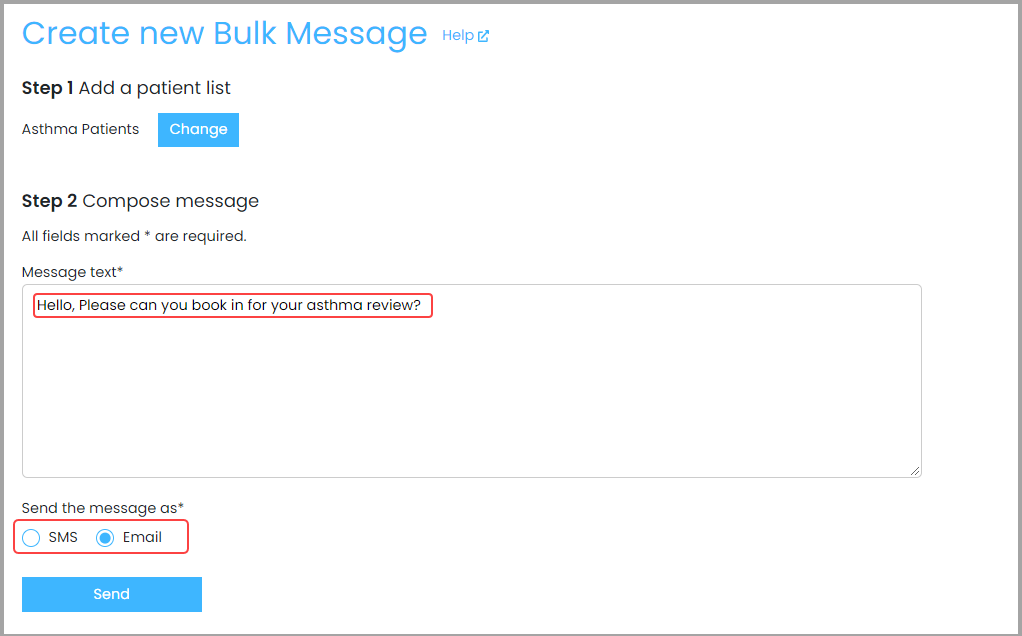 ...and Send the message.
You will then be taken back to the Bulk Messages page, where you will see your most recently sent bulk message at the top of the page.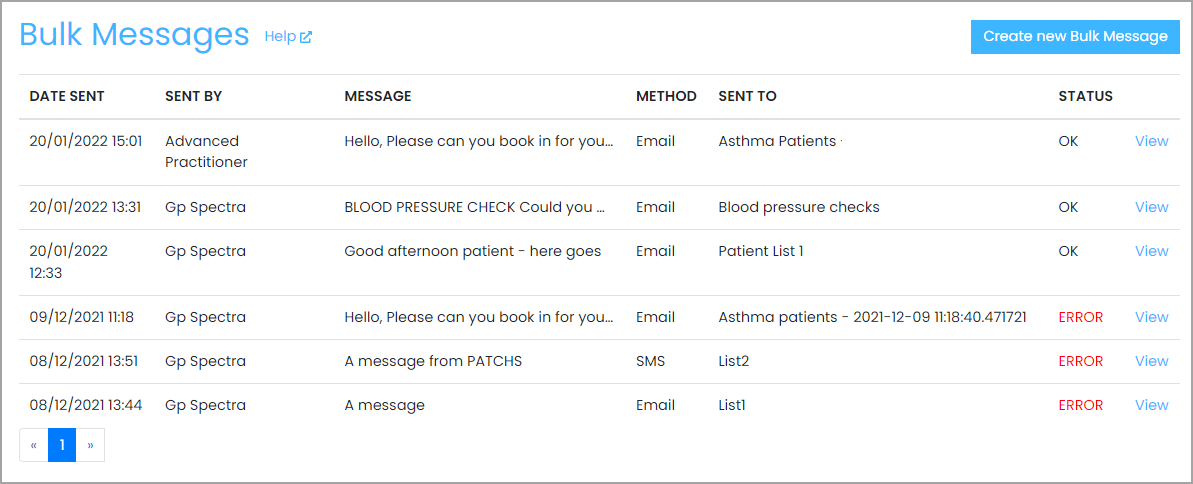 What does the Bulk Messages page show?
For each bulk message, the Bulk Messages page shows:
The date the message was sent
Who sent the message
The first line of the message
How the message was sent (SMS or email)
Who the message was sent to (list of patients)
The delivery status of the bulk message:
OK - the message was sent to all recipients without any errors.
Error - errors were encountered when sending to one or more recipients.
How can I see the recipients who may not have received the message?
When you View the bulk message details, you will see the message details and a list of the messages that were delivered and those with errors.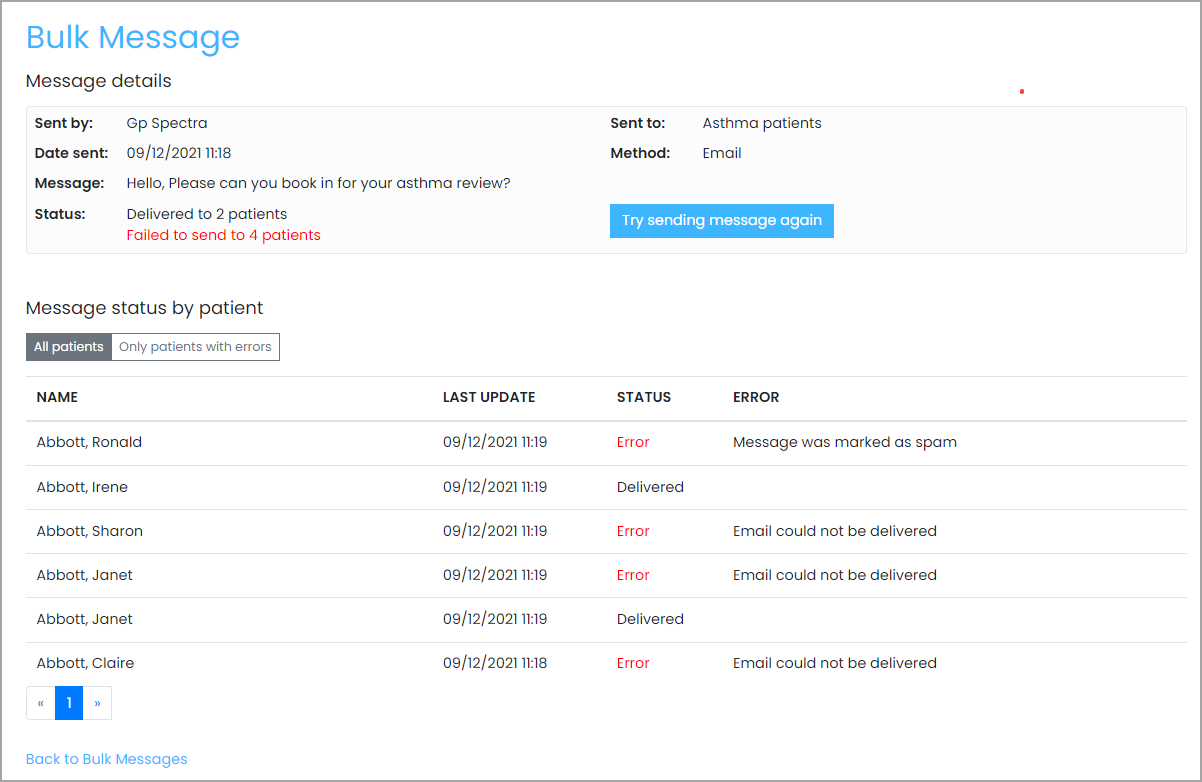 The Only patients with errors tab shows just the patients who may not have received the message.
You can use the Try sending message again button to re-send those messages that failed to deliver.