Practice Settings
PS-1631 Message reminder and auto-completion settings
To encourage patients to respond to your messages, Patchs can now send one or more reminder emails, asking them to read and reply as soon as possible. Here's how you can enable message reminders.
Patchs can now also automatically complete a Patchs request if a patient doesn't respond to a GP message within a specified number of days, and the request has been sent to the Awaiting Response inbox. Here's how you can enable auto-completion.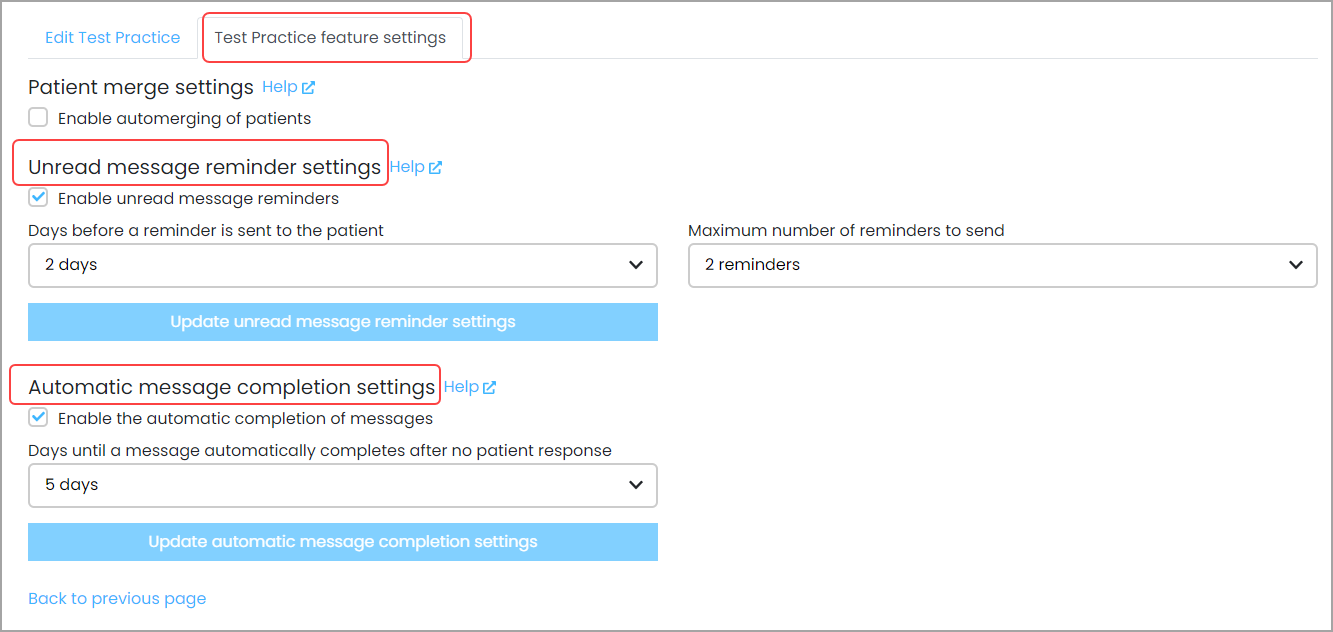 PS-1667 Request limiter default time periods
The Request Limiter default time periods (4 or more) have been updated so that the first period ends at 06:00 and last period starts at 18:00.

Review and Respond to Requests
PS-1683 Adaptive completion buttons
When reviewing and responding to patient requests, the text on the Complete button now describes more accurately what will next happen to the request.
Some examples of the button text you will see are:
Where there are no outstanding tasks

Where there's an outstanding task for another user

Patients
PS-1457 Practice view of patients with failed auto-registration
You can now see those patients who failed automatic registration on a separate tab on the Patients page, to help you identify and resolve their registration status more quickly.

Making a request
PS-1600 Additional safety warning
Patients now see additional safety warnings when making an admin or medication request that advises them not to use those options to submit health problems.
Admin requests: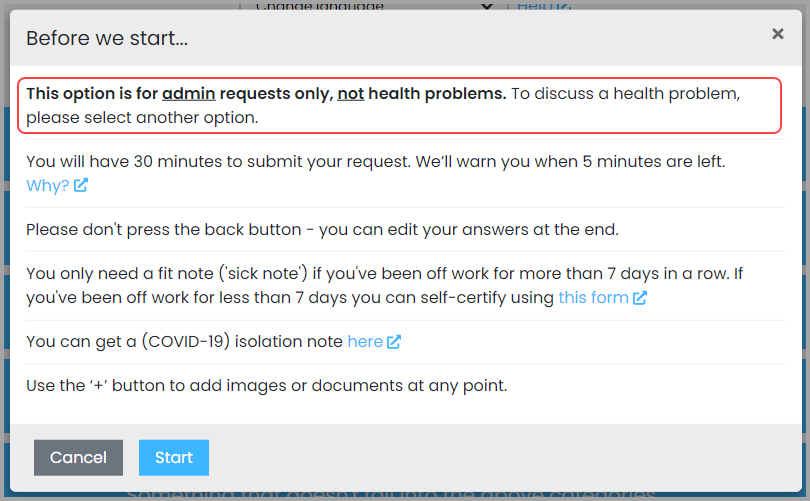 Medication requests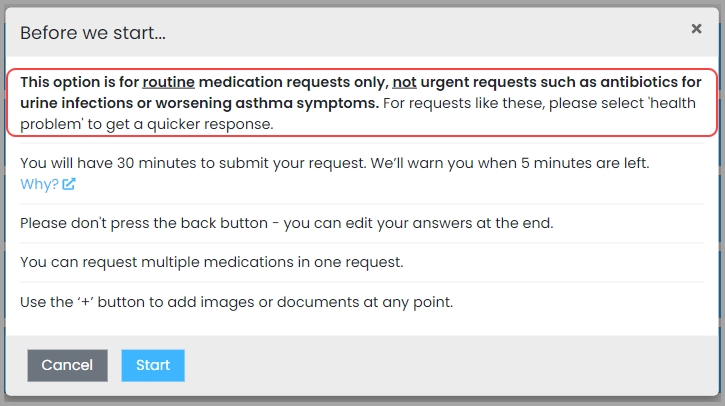 PS-1681 Character limit for 'skippable' fields
The minimum character limit for 'skippable' fields has been reduced to 2.