Patchs Dashboard and Reports
The Patchs dashboard and enhanced reports are now available to all staff users from the reports page.
Patchs Dashboard
The Patchs Dashboard shows up to date request and patient information for your practice.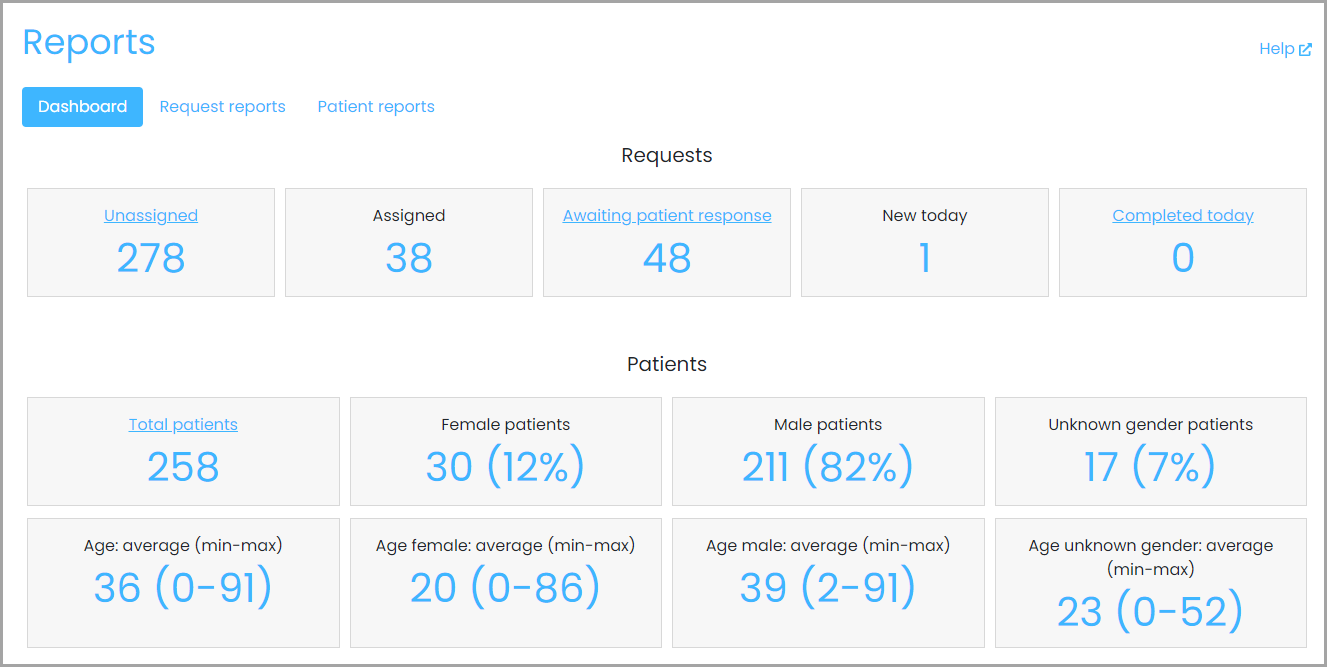 Patchs Reports
Enhanced Request and Patient reports are now available to all practice staff.
Request report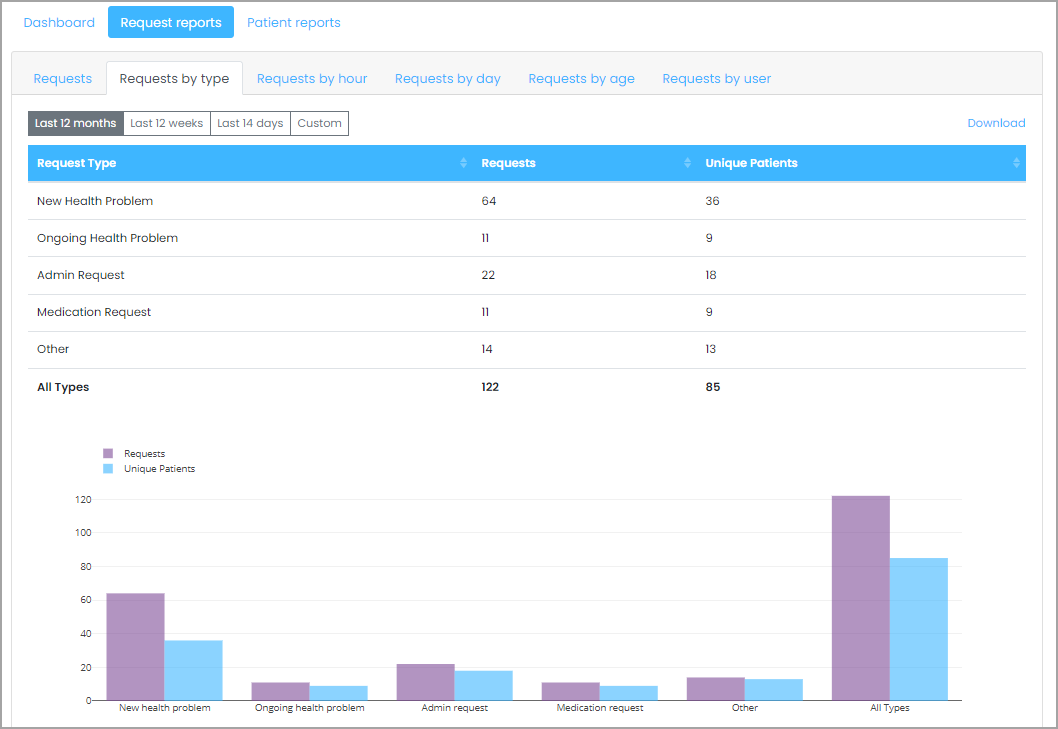 Patient report

Patient Requests
Requests from carers
Carers who are not patients at the practice can now register for Patchs, and make requests for the patient(s) they care for.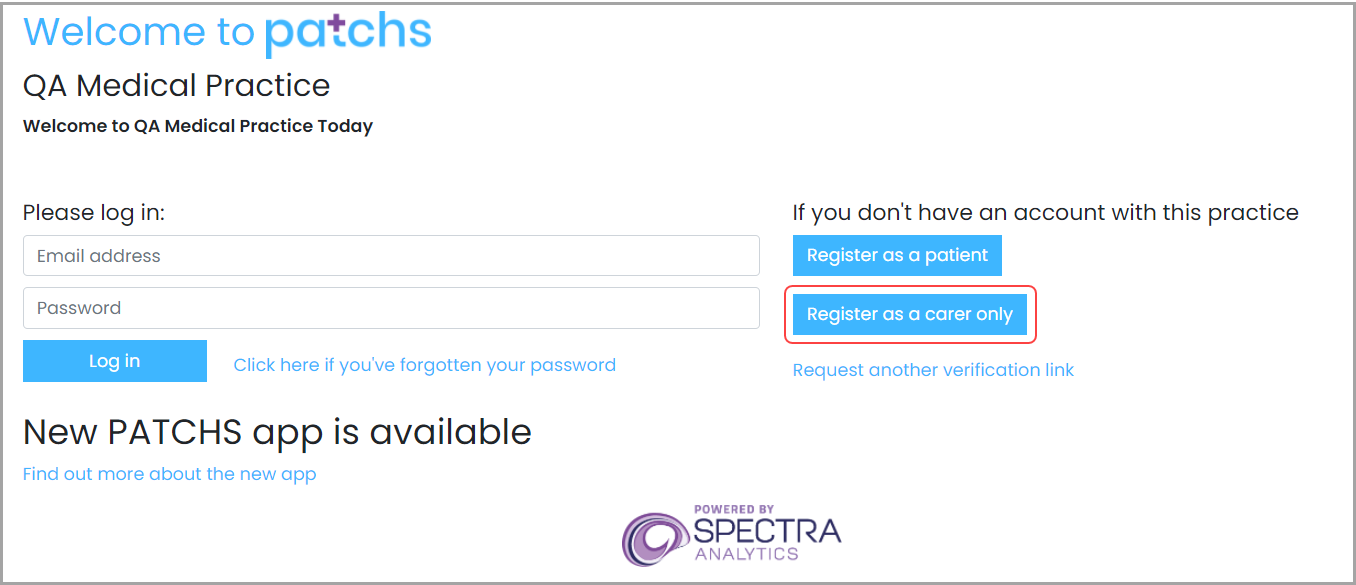 Reviewing and Responding to Patient Requests
Request status partial response
The request status displayed on the request inboxes now shows a 'Partial response' status when a patient has acknowledged or responded to some, but not all messages.

Request Details 'Assigned to' and 'Tasks assigned'
The request details page now shows:
Who a request is assigned to

The number of outstanding tasks assigned to the current user

The number of outstanding tasks assigned to other users