Add request from Unassigned Inbox
To submit a request on behalf of a non-digital patient, click the Add non-digital request link at the top of the Unassigned Inbox

Find a non-digital patient
Search for your patient from the list of non-digital patients.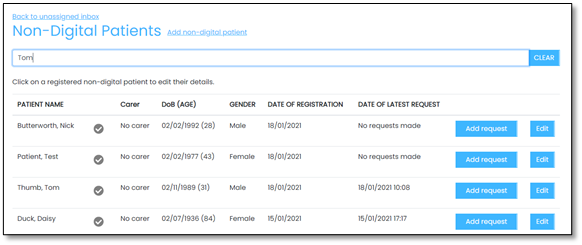 Add a non-digital patient
If you can't find your patient on the list of non-digital patients, click the Add non-digital patient link to register them.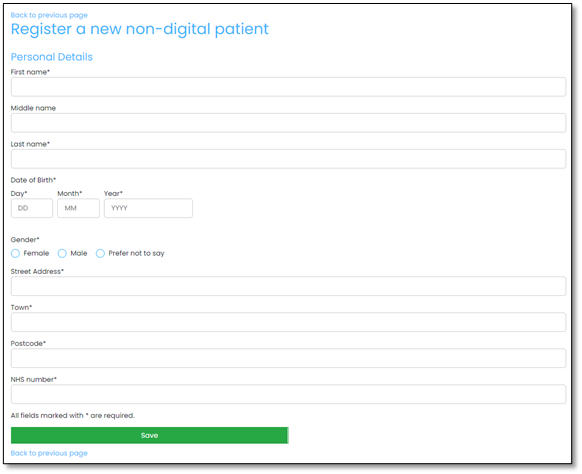 Complete all mandatory fields for your non-digital patient then click Save
Make a request
Click Add request for the non-digital patient

Choose the type of request you want to make.
If a type of request is currently unavailable you can use the override button to submit the request anyway,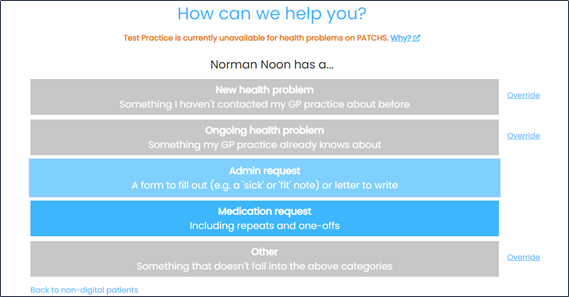 Enter the patient's responses in the patient chatbot, confirm and submit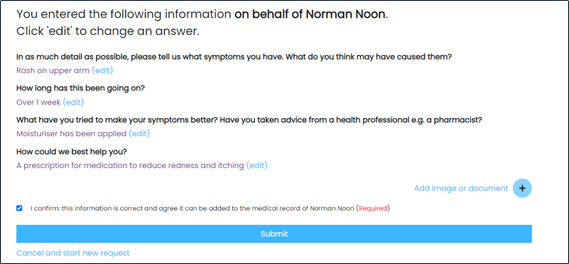 The request will be sent to the unassigned inbox for review and response

The link on the request success page will to take you directly to the request from the unassigned inbox.