Practice staff making requests on behalf of a non-digital patients
PS-1160 Submitting requests for non-digital patients
It is now possible for practice staff to submit a Patchs request on behalf of a patient who doesn't have access to the technology to use Patchs (non-digital patient).
You can find out how to make a request on behalf of a non-digital patient here
Patient Registration
PS-898 Date of Birth check
The date of birth check for patient registrations has been updated to ensure a maximum patient age of 120 years.
PS-1047 Re-send verification email link
If a Patchs patient hasn't verified their Patchs email, they can now request another verification link from the practice landing page.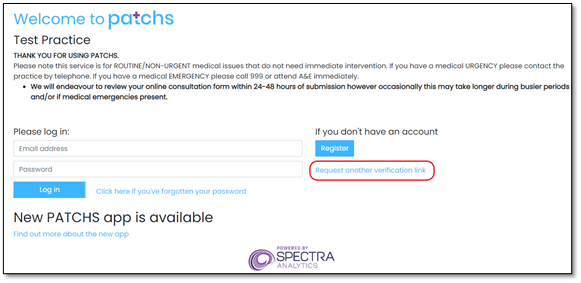 My Requests and Messages
Pagination of the patient's 'My Requests and Messages' has been updated to improve page loading speeds.
Video consultations
PS-808 Schedule video consultation from the Patient Details full page
Video consultations can now be scheduled directly from the Patient Details page.

When a video consultation is scheduled, the patient is sent a notification message that includes joining details.
PS-1151 Re-schedule VCs from Video Consultations Page
Video consultations can now be re-scheduled by clicking the consultation on the Video Consultation page and selecting Reschedule.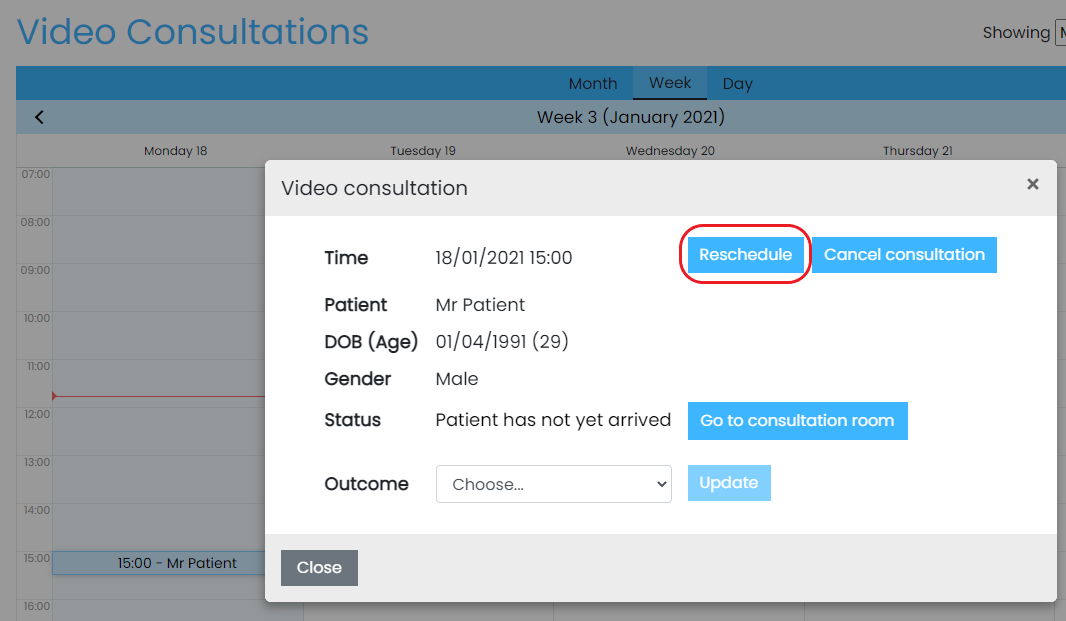 PS-554 Video consultation reminder for GPs
The Video menu has been updated so that it shows the number of video consultations a user has scheduled for today. The number is displayed in grey to show the number of incomplete video consultations today.

When a patient joins a scheduled consultation, the number is highlighted in orange.

Invite new staff
PS-1152 Invitation email validation
Validation of invited staff email address is only carried out when an email address has been entered.
Landing Page Updates
PS-1046 Landing Page Improvements
Click here for more information
A WYSIWYG landing page message editor is now available that allows you to:
Embolden data
Format numbered lists
Format bulleted lists
Add links

Bug fix
PS-1040 Users being logged out of Patchs
A fix has been implemented to resolve an issue where users were occasionally being logged out of Patchs.