Notifications alert users on the PATCHS menu and PATCHS Toolbar when there's a new message or task assigned to one of their inboxes they subscribe to.
Enabling notifications for your practice
To use the notifications feature at your practice you must first of all enable notifications from the feature settings page.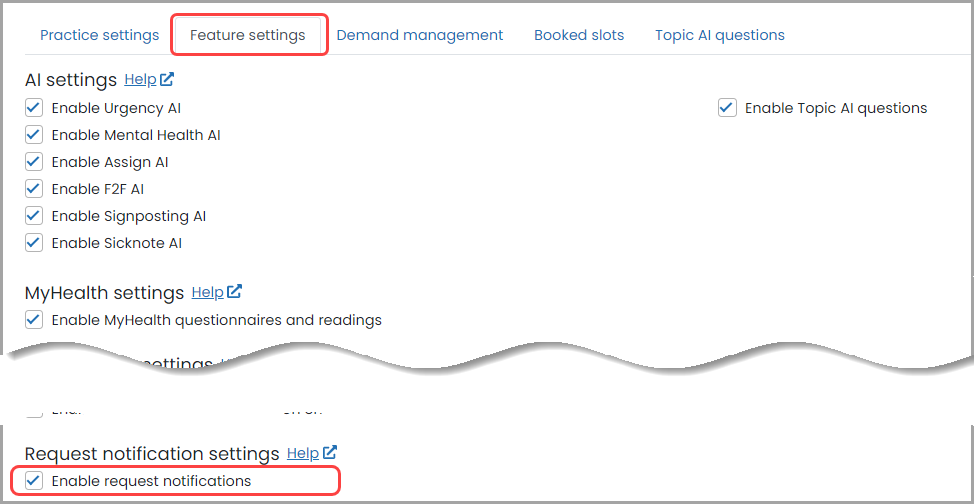 When notifications are enabled, each member of staff will be notified whenever there's a new message or task in their personal inbox. They can also set up notifications for other inboxes via Notification Settings.