The Patchs 1.77 release includes the following feature updates and bug fixes:
Message Templates
Update - Attach Photo + Warning (skin condition) question template
The Attach Photo + Warning (skin condition) question template (previously Attach Photo (skin condition)) has been updated to include a warning, advising patients not to attach attach images of intimate areas. This is the default template used by Topic AI to ask patients to attach photos to a request if it predicts it will be helpful e.g. for skin conditions.

New questionnaires
In response to requests from practices, the following questionnaire templates are now available for you to use:
Cancer Care Review Pre-appointment
Diabetes review pre-appointment
Ethnicity
Flu vaccine invite (3 versions)

Flu vaccine invitation (by email)
Flu vaccine invitation (by SMS)
Flu vaccine invitation (by SMS and email)

Fracture risk
Health check
Height and weight
Travel
Bulk Messages
PS-2875 - Show count of SMS segments
When sending a bulk message via SMS, when the message is being sent in the body of the SMS, you will see how many segments the message will use.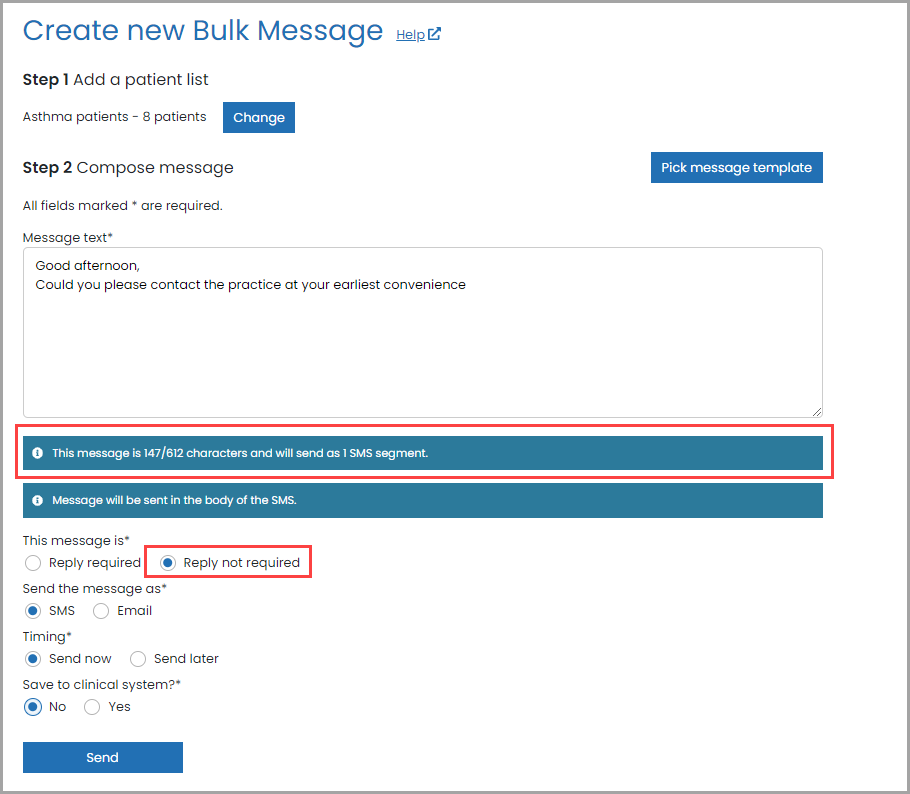 PS-2941 Bulk messages confirmation modal
You will now be asked to confirm your bulk message details before sending.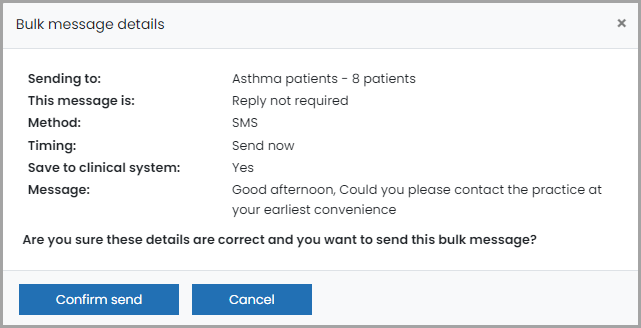 PS-2940 - Cancelling scheduled bulk messages
Having scheduled a bulk message, you can now cancel from the message details page.

Request limits
PS-2823 - Request limits for new practices
To prevent patients from making requests before a new practice 'goes live', when a practice is set up on PATCHS, the request limits are set to zero by default.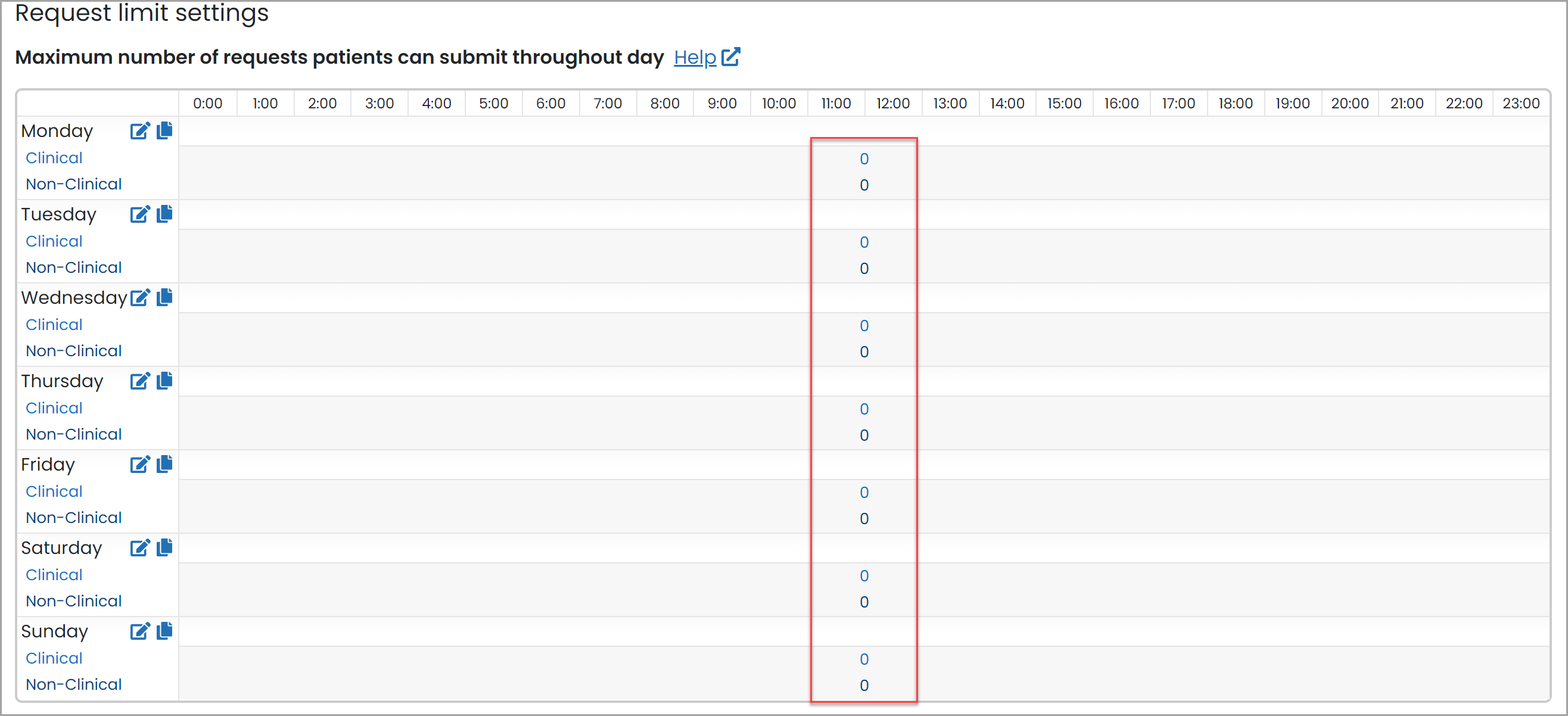 AI Modules
PS-2408 - Follow-up questionnaires passed through the AIs
Free text answers from patients to questionnaires triggered by Topic AI are now translated and passed through Urgency AI and Signpost AIs. So if patients mention anything potentially urgent when answering a questionnaire this is both flagged to the practice and the patient is signposted to 111 or emergency services as appropriate.